The Fundamental Merits of Working with Healthcare Regulations and Compliance Lawyers
September 4, 2023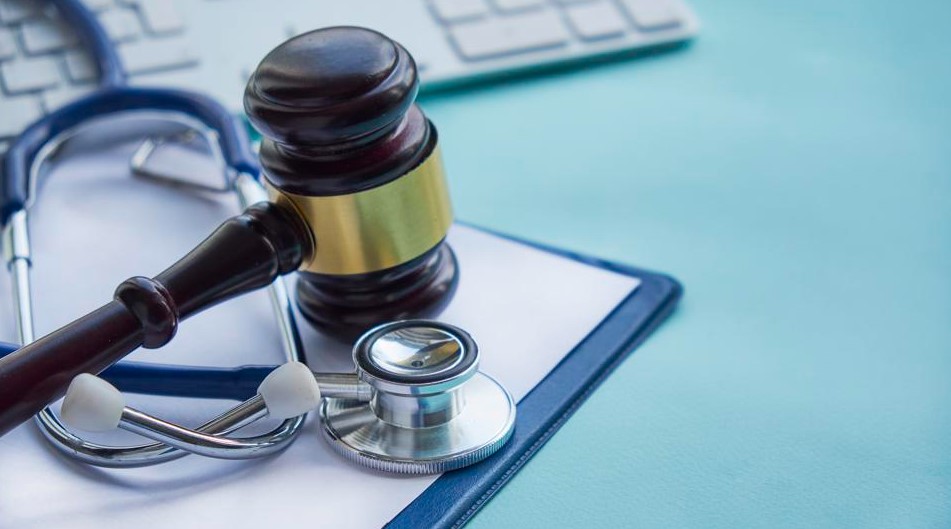 Opening a medical practice can be an exciting but daunting endeavor. When starting a new practice, there are many details to consider, from dealing with insurance companies to staffing your office. Medical practice formation is a critical step that should not be overlooked. With the knowledge of an experienced attorney, you can ensure that your business is properly and legally established, allowing you to focus on other aspects of running a successful medical practice. 
In this blog post, we'll go over why every health industry leader starting a new practice should consider hiring an attorney.
Commercial Operations
The commercial operations of a business are essential to its success. However, effectively overseeing every potential risk can be complex, which is why a company must train employees on how to appropriately carry out business initiatives. A company must also monitor such business activities so as to ensure compliance. Healthcare regulations and compliance lawyers can monitor different commercial operations a company undertakes alongside compliance employees. 
These attorneys have extensive experience creating, implementing, and auditing different compliance-related programs. They can also customize business solutions that allow commercial operations to run properly while still remaining compliant. 
Knowledge of Healthcare Law
A healthcare compliance lawyer is someone who has received extensive training and experience in healthcare law, a specialized area of law that deals with lawful and regulatory issues in the healthcare industry. They understand the regulations that apply to healthcare providers, insurance companies, and patients. They can advise clients on state and federal law compliance, licensing and credentialing issues, and patient rights.
Protecting Patient's Rights
Patient rights are a critical component of healthcare law. Healthcare lawyers can protect patients' legal rights and interests. They can advise on topics like informed consent, medical malpractice, and patient privacy. They can also represent patients in legal proceedings and assist them in understanding their legal options.
Insurance Against Liability
One of the primary advantages of hiring healthcare regulations and compliance lawyers is liability protection. Healthcare providers must comply with many legal and regulatory prerequisites, and failure to do so can result in penalties like lawsuits, fines, and others. A healthcare lawyer can assist providers in navigating these requirements and avoiding legal pitfalls.
Guidance on Healthcare Regulations
Healthcare regulations are complicated and ever-changing. A healthcare lawyer can assist healthcare providers in staying current on regulations and policies. They can advise on HIPAA compliance, Medicare and Medicaid compensation, and healthcare extortion and abuse laws.
Help with Healthcare Transactions
Healthcare transactions, such as acquisitions, necessitate the use of specialized legal counsel. A healthcare lawyer can assist healthcare organizations in navigating the lawful and regulatory issues that arise from these transactions. They can also advise on contract negotiations, lease agreements, and other legal issues that may arise while doing business.
Legal Representation in Court
When legal disputes arise in the healthcare industry, a healthcare lawyer can represent you in court. Clients can be represented in administrative hearings, arbitrations, and court proceedings. They can also negotiate settlements on their client's behalf.
Risk Management
Risk management is a significant component of healthcare law. Healthcare attorneys can assist healthcare providers in risk management by identifying potential legal and regulatory issues before they become issues. They can advise on risk assessment, mitigation, and avoidance.
Sales and Marketing
Companies operating in highly regulated industries usually encounter multiple issues that other companies do not. These companies must carefully design sales and marketing strategies to protect themselves against potential action from regulatory entities. An action by these entities can trigger an investigation that will expose your company to high legal expenses, restrictions, fines, and reputational damage. The healthcare regulations and compliance lawyers you hire can help create, implement, and monitor your company's compliance program. 
The lawyers will leverage in-house expertise, prior work experience, and legal experiences to ensure that the sales and marketing teams meet objectives while operating within the law.
Endnote
Having a healthcare compliance lawyer on your side can provide numerous merits to both individuals and organizations in the healthcare industry. They can help clients avoid liability, provide guidance on healthcare regulations, assist with healthcare transactions, protect patient rights, represent them in legal proceedings, manage risk, and ensure legal compliance. Healthcare lawyers, with their specialized knowledge and experience, are an invaluable asset in today's healthcare landscape.
Related Posts