Should I Take Out a Personal Loan or File for Bankruptcy?
January 15, 2022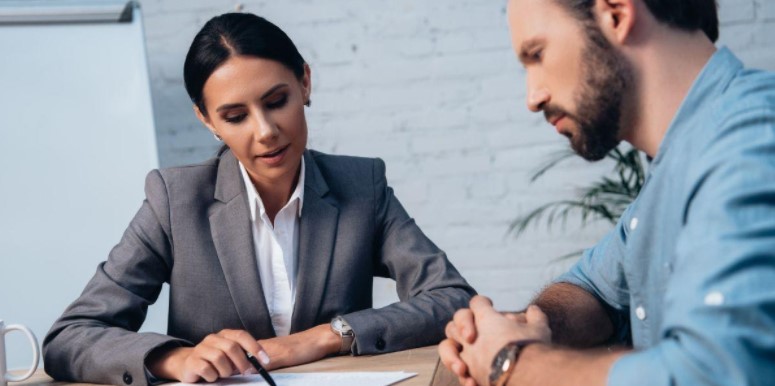 A personal loan can help you get out of debt if creditors are harassing you or you worry they will. A personal loan to consolidate debt might be better than bankruptcy. Here's why.
Consolidating debts may be an option if you have a large debt load each month. A personal loan is a popular option for debt consolidation. Consolidation involves paying off your debts using the proceeds of the loan and then making the payments on the loan.
This is one way to consolidate your debts and it works well for many people. This is because you only pay one monthly payment instead of multiple smaller ones (such as credit cards), which makes it easier to manage your payments. Importantly, personal loan interest rates are lower than credit card interest rates, so your monthly payments may be lower.
However, a personal loan is not always the best option. A personal loan won't help you if your debts are beyond your ability to manage your current income. It is possible to have difficulty paying the personal loan. Eventually, the financial institution that gave the loan may come after you.
A personal loan can help you get out of debt if creditors are harassing you or you worry they will.
What Is The Better Solution Bankruptcy?
If you are in debt beyond your means right now or fear that you will soon be, bankruptcy might be a better option than a personal loan to consolidate debt.
Yes, we all know that "bankruptcy", looms large in many people's minds. It may be associated with financial ruin or being left without anything.
However, bankruptcy can prove to be very beneficial for people who are struggling with large amounts of debt. Bankruptcy is not a shame. It's a way to manage your debts. The COVID-19 pandemic, along with the difficulties posed by widespread lockdowns, has pushed many people into debt, making it difficult to pay taxes, medical bills, mortgages, or mortgages. Here's how bankruptcy works.
There are two main types: Chapter 7 bankruptcy and Chapter 13. Both types accomplish the same task in different ways. The type of debt you have will determine the type of bankruptcy you choose to file. Your dischargeable debts are combined and eventually discharged in each type of bankruptcy. This is exactly what you would get if you took out a personal loan to consolidate your debts. For a free consultation, we will help you determine the best type of bankruptcy for your particular situation.
Personal loans may be more flexible as they are more tailored to your income. A personal loan does not offer legal protection against creditors. They can threaten to garnish your wages if they continue to threaten you. You can file bankruptcy to stop creditors from contacting you.
Once you have sorted out your debts, you can begin building credit and increasing your credit score.
Remember, bankruptcy is not a problem, but a solution.
Talk To An Attorney About Debt Consolidation & Bankruptcy
Bankruptcy is a viable option if you are struggling with debt. Both types of bankruptcy can be used to manage debts. Bankruptcy does not mean you have to be ashamed. It's about facing your problems and managing them.
This post was written by Trey Wright, one of the most sought after bankruptcy lawyers in  Calhoun Ga! Trey is one of the founding partners of Bruner Wright, P.A. Attorneys at Law, which specializes in areas related to bankruptcy law, estate planning, and business litigation.
The information provided on this website does not, and is not intended to, constitute legal advice; instead, all information, content, and materials available on this site are for general informational purposes only.  Information on this website may not constitute the most up-to-date legal or other information.  This website contains links to other third-party websites.  Such links are only for the convenience of the reader, user or browser; the ABA and its members do not recommend or endorse the contents of the third-party sites.
Related Posts