What Do Personal Injury Lawyers Do?
November 5, 2018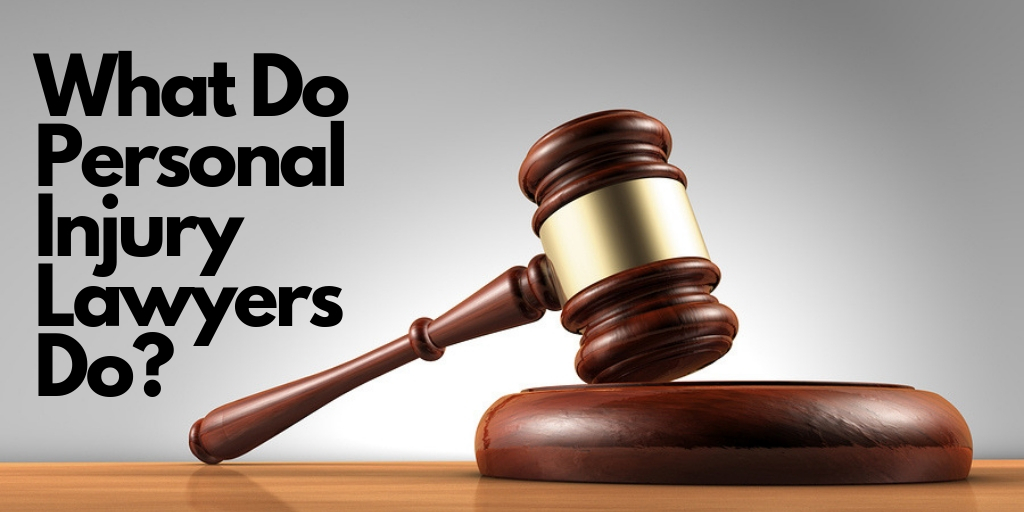 Personal injury lawyers are like civil litigators that provide presentation to people who allege physical or psychological injuries as a result of carelessness or neglect by other people, organizations or entities. Personal injury attorneys specialize in an area that is called tort law.
The main objective of this law is to make the injured person whole again and to discourage other people or other organizations from committing a similar offense. A personal injury lawyer's job is to help the injured party get compensation forlosses which can include the loss of earnings, physical damanges, emotional damages, medical expenses, loss of companionship and legal cost. Personal injury lawyers also protect the victims from being taken advantage of by the legal system or insurance companies.
Types of Personal Injury Lawyers
Auto accidents
Aviation accidents
Boating accidents
Brain injury
Defective products
Construction accidents
Medical malpractice
Motorcycle accident
Pediatrician accidents s
Slip and fall accidents
Wrongful deaths
Spine injuries
Burn injuries
Bad faith claims
Nursing home abuse
Animal bite injuries
Boating accidents
What do The Personal Lawyers Do?
The job of personal injury lawyersis to investigate the claim and fight for fair compensation. They will gather evidence, formulate a legal theory, and research the case law. They will draft pleadings, motions, and discover requests as well as interview and depose witnesses. Personal injury cases can be extremely complicated, and so you will find that most lawyers specialize in a certain niche. For instance, a medical malpractice lawyer might not cover motor vehicle accidents,
Professional and Personal Skills
Professional personal injury attorneys are usually successful in negotiations, client development, as well as oral advocacy. Personal injury lawyer needs to be able to handle stress and pressure especially those who decide to handle things on their own without associates of firms. These lawyers represent their clients on a contingency basis, where the fee is usually represented by the percentage of the eventual compensation after the case is solved, which can be about 30 or 40%.
Personal Injury Lawyer Salaries
Personal injury lawyer salaries can vary greatly depending on how good they are at settling cases. Since most personal injury lawyers work on a contingency fee basis, their ability to do their job directly correlates with their salary. The high end of personal injury lawyers can earn as much as seven figures. Of course, this highly depends on the location as well as the practice size. Experienced personal injury law firms, such as Mazin & Associates can handle high dollar or class actions suits. Punitive damages usually raise the verdict amounts very high, and it could get to the millions of dollars depending on the severity of the injuries.
Employment
Accidents happen all the time, and lawyers that are competent enough have a great employment outlook in the field. If you have been thinking about getting into law, then you could make a great career out of being a personal injury lawyer. If you have been involved in an accident, then hiring an experienced injury lawyer is a wise idea.
Related Posts