Return of Silicosis in Australia and workplace law
July 3, 2019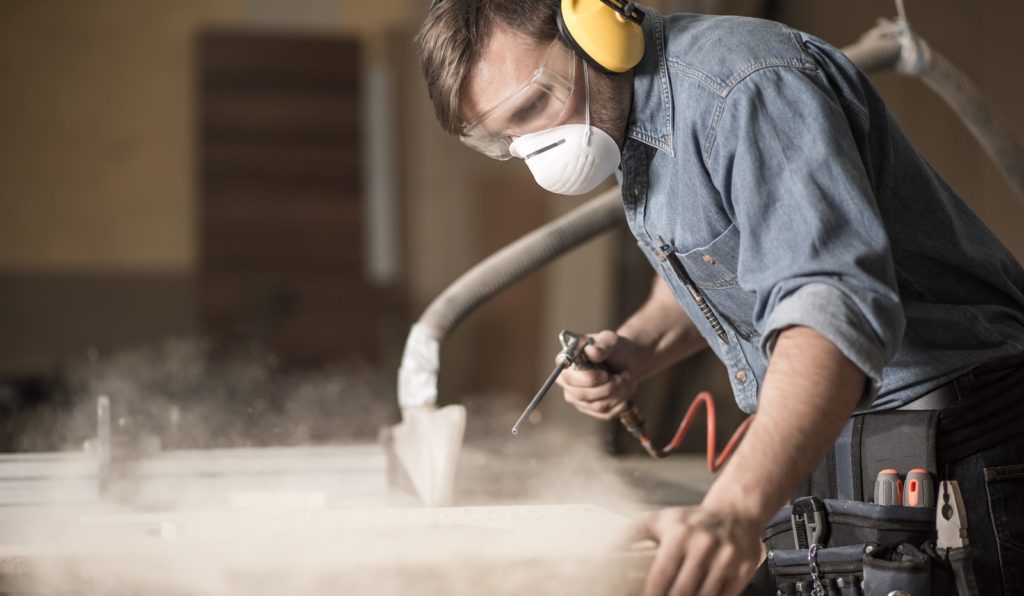 The re-emergence of industrial diseases, including silicosis and black lung disease, have alarmed Australian health professionals and triggered fresh calls for workplace law reforms.
A NSW parliamentary inquiry this week has heard how a number of laborers are being diagnosed with the life-threatening diseases, linked to newly engineered stone products used for kitchen and bathroom bench tops.
What is Siliocisis?
Silicosis is a form of occupational lung disease caused by inhalation of crystalline silica dust, and is marked by inflammation and scarring in the lungs.
It is characterized by shortness of breath, cough, fever, and bluish skin. Because chronic silicosis is slow to develop, however, signs and symptoms may not appear until years after exposure.
Safework NSW comments that symptoms may not develop until after 20 or more years of constant exposure. Along with the above symptoms, silicosis may be linked to heart failure and lung infections, particularly tuberculosis.
The NSW inquiry heard the story of former bricky, Chris Parmangos, who has contracted the disease and now rarely leaves his oxygen tank in his house. His hands are clubbed and he has frequent stays in intensive care because of "non-stop lung infections and pneumonias" as a result of his failing immune system.
Who is affected
It is important to note that silicosis is not a naturally occurring disease, its occurrence is directly linked to workplace exposure. Workers at risk from contracting this disease are those in occupations with frequent contact with silica dust and these would typically include:
Underground mining, tunnelling and excavation work
Extraction and cutting of quartzite, gneiss, granite and slate
Foundaries
Glass manufacturing plants
Brick making
Manufacture of pottery, porcelain, refractory materials and siliceous abrasives
Road building
Demolition work where potential sites of silica exist eg. breaking up concrete
Explosive blasting work
In all cases, there is no medical treatment. Furthermore, once the disease has begun, the progression continues even if the worker is removed from further exposure. Treatment options at the moment focus on alleviating the symptoms and progressing any further progress of the condition.
Recent Increase
Silicosis resulted in 55,000 deaths in 1990, down to 46,000 in 2013 thanks to prevention measures, particularly workplace safety laws.
Sydney respiratory physician Dr Anthony Johnson, who addressed the parliamentary inquiry, has said that he and other doctors in Sydney and Melbourne have reported a growing number of silicosis cases.
"It's a disease we saw quite commonly in the 1940s, '50s and '60s in people who were jack-hammering Sydney sandstone," said Dr Johnson, emphasising that control measures facilitated the drop in dust diseases.
"In the last five years," he said, "we have seen quite a number of cases from the artificial stone industry where people are working with things like Caesarstone making kitchen benches." When slabs of these engineered stone are cut and finished with an angle grinder, clouds of silica particles are being released into the air and when inhaled this can lead to silicosis.
Despite the reported recent increase, the Australian Workers Union (AWU), which represented most tunnel workers, said it was unaware of any problems with silicosis.
Upholding workplace laws
Dr Johnson and five colleagues from Sydney hospitals have written case studies on recent silicosis cases from workplace dust exposure, emphasizing the need for "vigorous enforcement of dust reduction regulations, particularly in the growing industry of engineered stone products."
NSW Greens MP David Shoebridge said that the re-emergence of industrial dust diseases were in part a feature of Australia's deteriorating workplace law, particularly regarding health and safety standards.
"This is a disease that is 100 per cent preventable if we have safe workplaces, but attacks on union rights and the dismantling on state industrial inspectors has put lives at risk," he said. "Twenty years ago, unions and inspectors would have shut down unsafe workshops."
Regulations
Under the NSW Occupational Health and Safety Act, workers' health and safety committee members can call for a WorkCover inspection if they suspect that dust levels are too high or that silica dust is involved. This is quite difficult to know, given the length of time before symptoms arise.
A spokeswoman for icare, the NSW government's insurance and care services provider, said silicosis is covered by the Dust Diseases Scheme and is compensated if attributed to workplace exposure while working in NSW.
Still, given the potentially deadly consequences, the focus of legal intervention should be on prevention as well as compensation. The best way to prevent silicosis is to eliminate or control extreme exposure to dust. Water spray is often used where dust emanates and can also be controlled through dry air filtering.
These measures should be enforced in affected fields to make sure workers are not unwittingly risking their lives. Internationally renowned black lung disease expert Dr Robert Cohen told the inquiry anyone drilling through the Earth's crust was at risk from their exposure to silica. He also emphasised that there should be industrial hygiene monitoring of exposure levels for all tunnel workers.
Related Posts