I Have Been in a Car Accident, What are My Next Steps?
December 26, 2018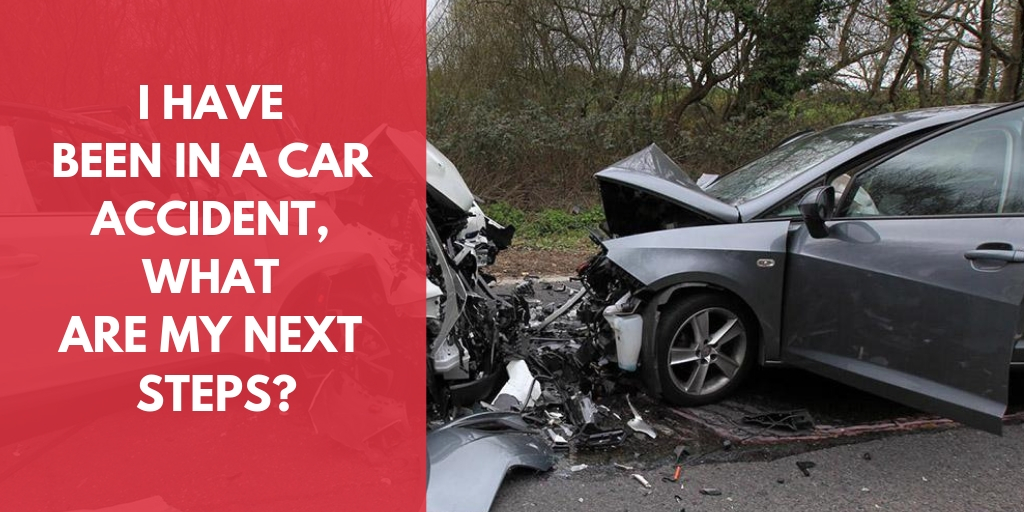 It is no surprise that auto accidents are the leading cause of injury and death. Being involved in a car accident can be a scary and overwhelming experience. Knowing the proper steps to take after a car accident will help take some of the stress off of you. This is especially important if you to decide to file a claim.
Car Accident Injuries
Auto accidents can cause minor to sever injuries as well as death. Common injuries include lacerations, back injuries, whiplash, brain injuries, amputations, spinal cord injuries and permanent disabilities. Of course, after being injured in a car accident, you will want to report to your doctor right away. However, you also want to speak with a personal injury attorney that can talk you through your legal options. Being involved in a car accident can cause emotional and financial burdens to not only you, but also your family.
Bringing a Claim Forward
If you have been in a car accident and it happens to be someone else's fault, filing a claim should be highly considered. As a victim, you need to received justice and hold the responsible party accountable. Especially if negligence was found by the responsible party, you will have a case on your hands where you could possibly be awarded compensation. This can help you with medical bills and as well as other financial burdens that have been brought on from accident.
Compensation can help with the following:
– Past and future medical expenses due to injuries from the accident
– Loss of wages due to missing work from your injuries
– Property damage
– Loss of companionship
– Disfigurement due to the accident
– Loss of enjoyment due to your injuries
– Emotional distress caused by the accident and injuries sustained
– Expenses directly related to your injuries
Filing a Claim? Follow These Steps
Receive medical assistance as soon as you have been injured in an auto accident. Maybe you feel fine and don't think you even suffered from an injury, you should still be examined by a doctor. This is especially important when you plan on filing a claim as some injuries such as whiplash can appear days after your accident.
After visiting a doctor, the next step is to find an experienced personal injury attorney to receive legal advice and start your claim. The sooner you do this, the sooner you will be able to file a claim and receive the compensation you need to help with medical bills and other expenses that have piled up from the accident. The right lawyer will always investigate the claim thoroughly and be responsible for obtaining any medical records for both parties and talking with witnesses, as well as speaking with experts. This will help determine how strong your case is.
There will be a time where negotiations will try to be made to avoid the claim all together. Small injury claims usually spark negotiation talks. Never settle for less than you deserve and remember that insurance companies are known to try to pay you a smaller settlement. Speak with your attorney to look at the pros and cons of the negotiations offered.
If you do decide to move forward with your claim and deny any negotiations, it is time to file a lawsuit. Once the lawsuit is filed, the discovery process will start. This is when your legal team reviews the claim and digs even deeper into your case. After all of the research is completed and evaluated, it is time for mediation. Both parties are highly encouraged to participate in the mediation process, which consists of communication and negotiation techniques. If both parties are unable to come to terms and a mutual agreement during mediation, the lawsuit could possibly go to trial.
It is important to always remain patient as filing a claim after an auto accident can be a long process. Be patient and have trust in your attorney that the process will be worth it in the end. Even though the process may be long, continue to fight and never settle for less.
Edelstein Law
Edelstein Law is a top Philadelphia law firm that specializes in personal injury. If you are looking for a Philly car accident attorney, Edelstein Law will aggressively fight for you to get the compensation and justice that you deserve after being involved in a car accident.
Related Posts