How to File a Slip and Fall Claim Against Walmart
November 8, 2018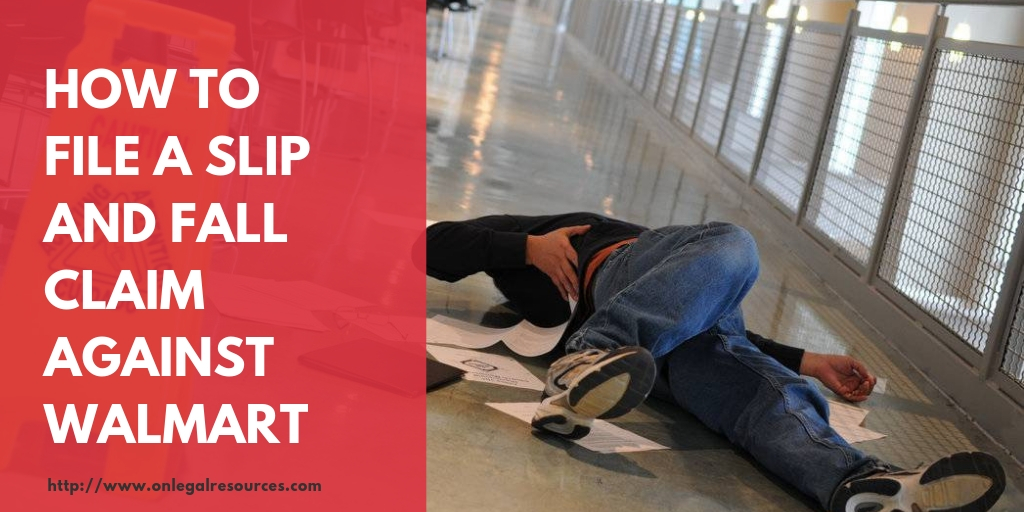 Walmart is one of the top leading retailing industries with 11,000 stores across the world. The daily revenue of per store is around $153000. If a customer accidently slips down in walmart and get injured, one can claim against the Walmart Corporation but it is not as easy as it seems. A personal injury lawyer is here to help you if you want to claim against the Walmart Corporation. Before filling a claim you must know that do you have the legal right to claim against the enterprise.
The Most Common Causes of Fall and Slip Down
Whenever you slip down, it is quite imperative to know who has the fault. We elaborate here the most common causes of slip down in Walmart:
Puddles of water that were not wiped up properly by the employees
Products that have fallen down the shelf and are lying in the center of the floor
hazardous objects such as shelving or storage equipment
foodstuff left on the floor
Some other causes of peoples' injuries in Walmart are employee's negligence in maintaining the property and other items like Welcome mats, Sidewalks and Roofs. These items are become slippery in the winter months, therefore the employees have the responsibility to keep these items safe for customers:
You must take a photograph of the scene if possible because the photo evidence can be your best stake of winning your claim against Walmart.
Some Advance Preparations before Filing a Claim Against Walmart
There are some followings records that you should keep while preparing for your lawsuit.
The hospital reports or records immediately after the injury took place.
Any Ongoing hospital visits for follow-ups or physical therapy should be documented.
Any Doctor's notes on your injuries and its after effects on your life can be very precious in a claim against the Walmart.
Any Loss in wages after your fall accident.
Pain and suffering.
Walmart may try to get in touch with you after your injury, but make sure to assist a personal injury lawyer before you speak to a Walmart delegate. Walmart delegate may take your statements over the phone in order to use them in the court against your claim.
Hiring an Attorney
Walmart is the biggest retailer in the country and it has a gigantic amount of resources at its disposal, therefore it is the most challenging organization to sue. Only personal injury lawyers can assist you in filing a claim and tell how much your claim is worth and what type of compensation you can suppose to receive from the suit.
Related Posts