How Long a Pardon Really Takes to Obtain in Canada
September 12, 2017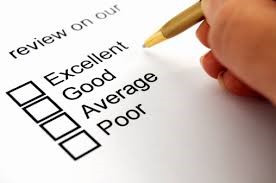 Receiving a Record Suspension or Pardon removes you from the negative label associated with incurring a criminal record and takes away any lawful blockages that would otherwise stop you from having a normal life.
The relevant laws which administer the acceptable time involved with delays and the processes involved with receiving a Pardon can be quite puzzling, and hold ups in the system will often leave Canadians scratching their heads wondering how much more time will pass before they are granted a normal life with everyday accessibility which the average citizen has access to.
This blog will explain the following topics:
The amount of time associated with the waiting period following a conviction before being able to apply.
The amount of time associated with waiting for a pardon to be issued
The case of not actually being eligible regarding the Criminal Records Act policy for suspending records.
A Pardon (which is now known as a Record Suspension) will clear a person's criminal record and will provide the Canadian individual who once held a criminal conviction with a chance to be accepted into society. They will now be able to smoothly apply for employment, receive education, and be able to travel freely.
With the above in mind, it is important to remember that the actual clearing process is infamous for being a very drawn out one, and it can often be further hindered by the passing of new legislation, such as developments in Ottawa.
That being said, the majority of Canadians can still be granted a Record Suspension.
Following your initial telephoning of National Pardon, where you will speak with a relevant official detailing the admission of a Pardon, the waiting period will generally be between 10 and 18 months. There are multiple factors influencing such a waiting period:
How long and complicated your record is
The amount of jurisdictions you previously resided in
The overall condition of the stipulated conviction
The Latest in Eligibility Periods Falling Within the Criminal Record Act
During 2012, a blanketing legislation was passed by the Conservative government which edited the eligibility period (which is the period of time one will spend waiting following the expiration of a sentence preceding the eligible passing of a Record Suspension) regarding Canadian individuals holding criminal records. Such changes include:
The Renaming of a Pardon to "Record Suspension"
The increasing of waiting times to do with eligibility periods regarding conviction by indictment from 5 years to 10 years
The increasing of waiting times to do with eligibility periods regarding summary convictions from 3 years to 5 years.
Something else to note is the fact that a number of people will be ineligible regarding a Record Suspension if they are in possession of a Schedule 1 offence conviction (some exceptions being liable). Such convictions will generally regard the sexual assault of a minor, as an example.
Collecting your Pardon Document – The Process Involved
Record Suspensions are are granted by The Parole Board of Canada, which is detailed by an application process following nine steps. Such an application involves factors such as where you were born, whether you completed military service, among other factors. The application process can take up to ten months to complete and be collected, this time frame largely depending on how lengthy a conviction happens to be, as well as the jurisdictions of the place you live in. There are a few more factors to take into account:
Receiving a criminal record issued by the Royal Canadian Mounted Police
Receiving court-related information stipulating every one of your convictions
The relevant local police records taken from each jurisdiction within which you would have stayed in for an excess of three months within the previous 5 years.
It all really depends on the justice system associated with each legal jurisdiction – it can all lead up to a waiting period of 10 months.
The Time it Takes to Pardon a Process
It takes up to 6 months for Summary Convictions
It takes up to 12 months for Convictions by Indictment
With regards to convictions in which a board has established a refusal for a relevant record suspension: up to 12 months
A waiting time of around 10 to 18 months can be expected for the processing times while the Parole Board of Canada and the documentation receiving process are collectively working on your record suspension.
An extended application process can be expected with regards to the type of offence, the previously lived in and currently lived in jurisdictions, and wrongly written out applications.
Related Posts