Hiring A Workers Compensation Lawyer
December 23, 2018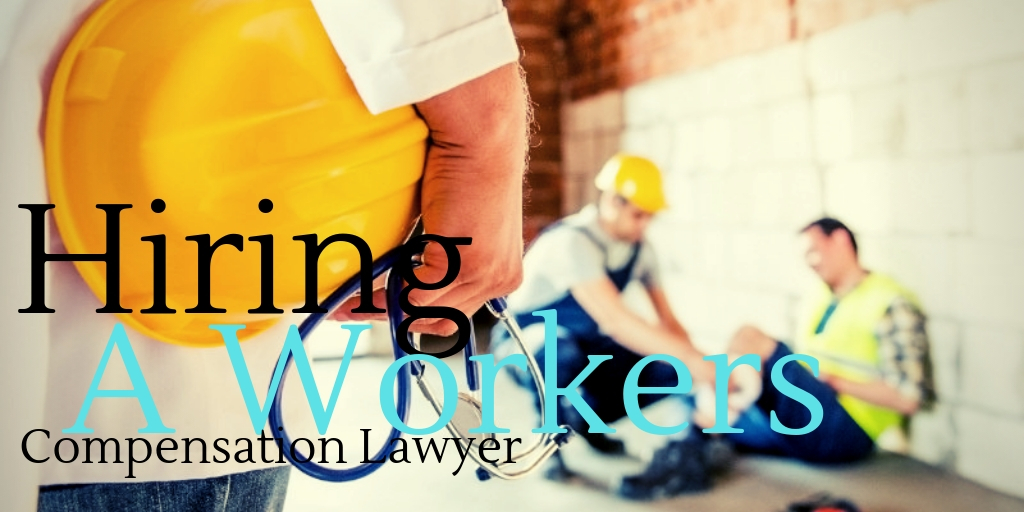 Accidents can be a common thing at the factory site of many businesses. There can be many instances occurring like people can injure there arms or legs, accidentally fall off the ladder and many more. Suffering injuries at work can be a devastation experience for the worker. He might be unable to work and sit out for a long duration without income. In such a scenario claiming for compensation is the only alternative for a worker. But there are many companies who do not provide much heed to the benefits that worker is entitled to by law. In such a scenario getting in touch with a workers compensation lawyers is important to protect your rights.
Why Hire A Workers Compensation Attorney?
If there is an accident at the factory site you might think of representing yourself to claim your due rights. But this might not actually work because you can only get through in certain circumstances.
If you have suffered a minor injury and the compensation is not much. The employer may give in without much ado.
It is mandatory for the employer to admit the injury happened at work or you are able to prove the same.
There is no pre-existing condition.
Chances of you getting through the case representing your self might not be very bright. Hence it is important to hire an experienced attorney to put up your case. The workers compensation lawyers can be helpful for you in more than one way.
They can be helpful in gathering all the medical evidence and records of your injury. This is important because insufficient evidence can lead to your claims being denied.
They can also recommend doctors for your treatment and also obtain an independent medical assessment of the injury.
Based on the strengths and weakness of your case they will work to gather evidence in order to maximize your chances.
At the time of settlement, an experienced attorney will be able to negotiate better with the employee and the insurance company. They will be in a better position to understand the benefits that you are entitled to.
If there is a situation where you cannot reach a settlement the attorney can represent you at the administrative hearing or trial. Here there services are extremely beneficial as they can take depositions of witnesses and ensure that all your documents are submitted on time.
If the results do not go in your favor the attorney can help you make an appeal against the decision.
A workers compensation attorney can help you claim certain other benefits as well. One such potential benefit is the third party claim if any. If there is a third party involved whose negligence contributed to the injury, the attorney can help you make a claim.
Related Posts