Courtroom Etiquette: A Complete Guide for What to Wear to Your Court Appearance
August 20, 2018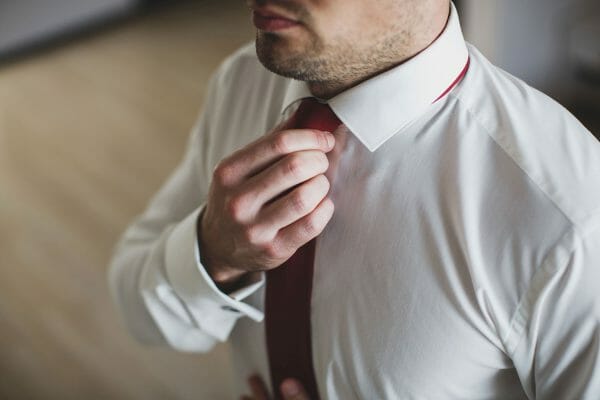 If you're anxiously awaiting a court date, your clothing choices might be the last thing on your mind. On the other hand, you might be dwelling on what to wear and wondering how to present yourself in the best light. It's just human nature to make judgments about individuals based on their outward appearance. While other factors may ultimately tip the odds in your favor, it's undeniable that presentation matters.
The field of color psychology is dedicated to studying how color influences perception of behavior and personality, and guidebooks have been written on how to influence a judge in court by choosing the most professional attire. If you thought that "dress to impress" was only advice for job interviews and first dates, you're mistaken. Your wardrobe is a matter of great importance in the courtroom, too.
Dress conservatively
There are, unfortunately, few resources for defendants hoping to learn how best to present themselves in court. Your lawyer will probably spend more time presenting general etiquette guidelines. They are not likely to guide you with advice on how to dress, but he or she will probably use the phrase "dress conservatively" at some point. What does that mean? Essentially, it means to dress in a way that suggests you respect yourself and understand the gravity of your situation. Don't wear anything risqué, potentially offensive, or distracting.
Technically, there is no official dress code for court, but a good rule of thumb is to dress as conservatively as you can without looking like you're trying too hard. Find a delicate balance between your own personal style and a look that indicates you are a trustworthy and responsible individual.
Specific details matter, especially to lawyers who are trained to hone in on the small things most of us take for granted. A blouse and skirt suggest you've put more time and effort into your outfit than a dress. If you are considering a few different dresses, select the one with the longest hemline and the highest neckline.
Wear dark, solid colors
The judge ultimately decides the outcome of your case, so your goal should be to make him or her respect and think highly of you. You can aim higher by dressing in a way that you know will instantly send a positive message. In fact, you can greatly influence the judge's perception of you by playing to simple human psychology.
Wearing dark colors can send a deeply authoritative message. Black and navy are favored by many judges. Male witnesses and defendants wearing dark, well-tailored suits have been known to make a better impression due to the simplicity and starkness of the color. However, if you're female, too much black in your outfit can be a mark against you—a woman in all black is often viewed more negatively than her male counterpart due to the fact that it suggests a "cold" personality.
If you're a woman who has already settled on a dark-colored outfit, this doesn't automatically mean you will be singled out negatively. You should simply try to offset the boldness of the black with a lighter and softer color. For instance, a black pencil skirt with a white blouse can be more effective than the opposite. A white shirt beneath a black blazer adds enough contrast to make yourself seem approachable rather than icy. Jewelry should be kept simple and basic.
Of course, the most important asset is your lawyer. The first step you take should be hiring an attorney who can guide you through the process, from the initial proceedings right up to the date of your court appearance. While this personal injury and family law attorney in Salem, OR understands the value of courtroom etiquette, he also emphasizes that his services are crucial.
Related Posts